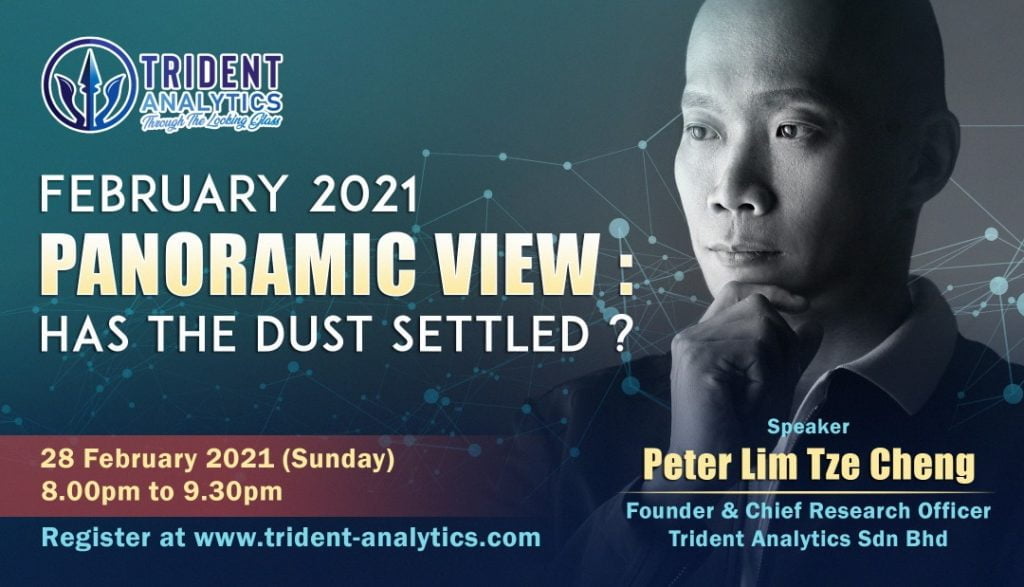 Some of the main topics we discussed in the session:
Chinese Zodiac & Stock Market – a historical look at the performances of the stock market under each Chinese zodiac sign and its element since 1986. Any correlation ?
Sell in May and go away – does it hold true for Bursa?
A look at valuation of key sectors in Bursa – what's hot and what's not.
Post Pandemic – not all normal will be new.
The looking glass – what investors should be concerned about over the next few months.
A special announcement.
The Panoramic View is a monthly sharing of our views on the major events that affect business and markets, and what lies ahead. The purpose is to empower investors through knowledge, rather than enslaving investors through reliance on stock tips.
The sessions will be held every last Sunday of the month, from 8.00 pm to 9.30 pm, virtually.
Hidden Premium Content!
Subscribe / Login to Unlock the Content!
Speaker: Peter Lim Tze Cheng
---
If you are not currently a subscriber, you can view this through
RM 2088
Premium Content!
Unlimited access for 12 months, and save RM504!
RM 50
Premium Content!
Unlimited access to February session for 7 days.