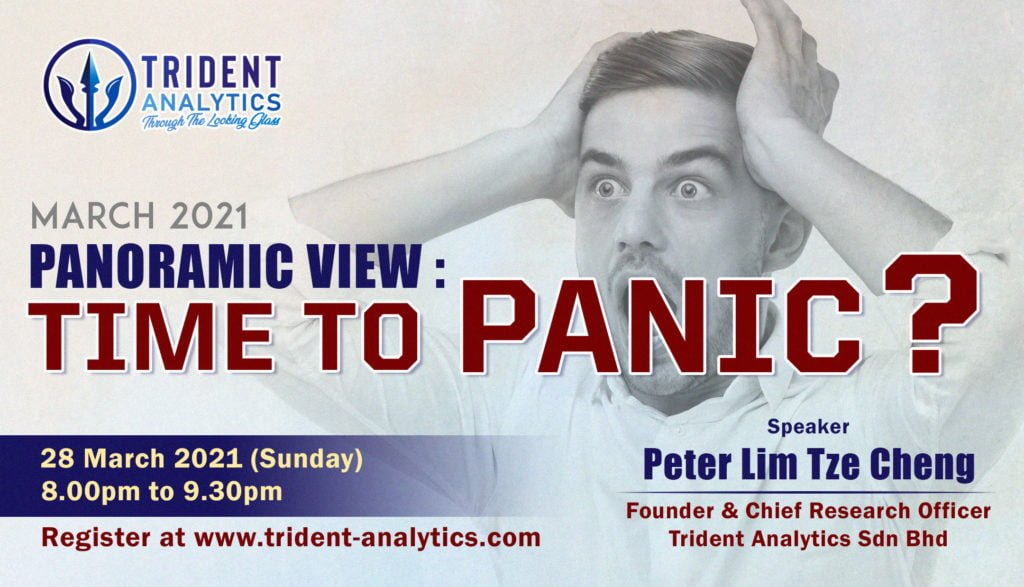 Some of the main topics we discussed in the session:
What is causing the surge in CPO price? And will it sustain?
Why isn't investors putting interest in our listed plantation company despite the strong CPO price?
Commodity Super Cycle – a historical perspective of the drivers and why the theory failed to sustain itself.
Market correction vs Biden stimulus – should we panic?
The looking glass – what investors should be concerned about over the next few months.
The Panoramic View is a monthly sharing of our views on the major events that affect business and markets, and what lies ahead. The purpose is to empower investors through knowledge, rather than enslaving investors through reliance on stock tips.
The sessions will be held every last Sunday of the month, from 8.00 pm to 9.30 pm, virtually.
Hidden Premium Content!
Subscribe / Login to Unlock the Content!
Speaker: Peter Lim Tze Cheng
---
If you are not currently a subscriber, you can view this through
RM 2088
Premium Content!
Unlimited access for 12 months, and save RM504!
RM 50
Premium Content!
Unlimited access to March session for 7 days