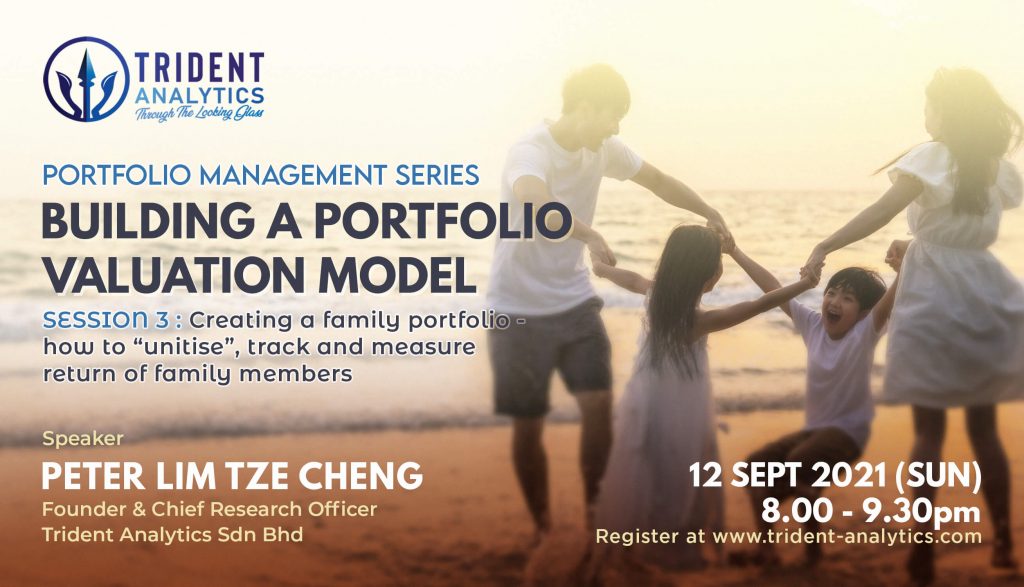 In the 3rd Session of the Trident Portfolio Management Series, we will discuss Creating a Family Portfolio – How to Unitise, Track, and Measure Returns of Family Members.
This session was held on Sunday, 12th Sept 2021, 8.00 – 9.30pm, virtually.
Hidden Premium Content!
Subscribe / Login to Unlock the Content!
Speaker: Peter Lim Tze Cheng
***This session is not within the Annual Plan, but provided with special rate.
Dedicated to Annual Plan Members: RM150 with lifetime replay access while staying active within Annual.
If you are not currently a subscriber of this session, you can view this through