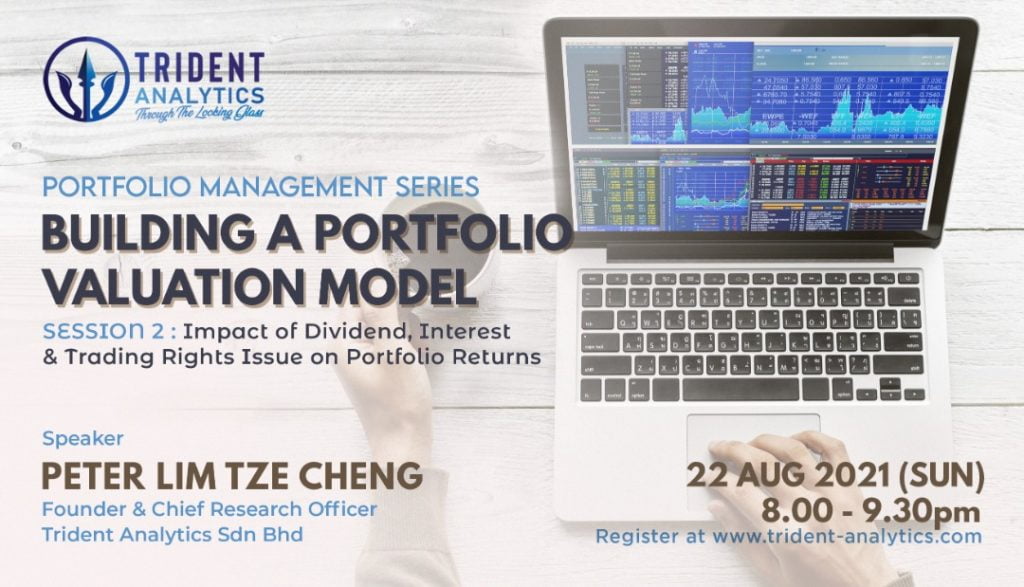 Continue to advance our past session, this time we talk about the impact of dividend, effects on interest & trading right issue, understand and find out the experience of Peter for your self-managed portfolio returns.
We will be discussing how to adjust your portfolio Excel Spreadsheet to take into account:
1. Dividend – during ex-date and payment date;
2. Interest income; and
3. What if investors sell the Rights Issue instead of subscribing for the rights.
This session was held on Sunday, 22 August 2021, 8.00 – 9.30pm, virtually.
Hidden Premium Content!
Subscribe / Login to Unlock the Content!
Speaker: Peter Lim Tze Cheng
***This session is not within the Annual Plan.
Dedicated to Annual Plan Members: RM50 with lifetime replay access while staying active within Annual.
If you are not currently a subscriber of this session, you can view this through