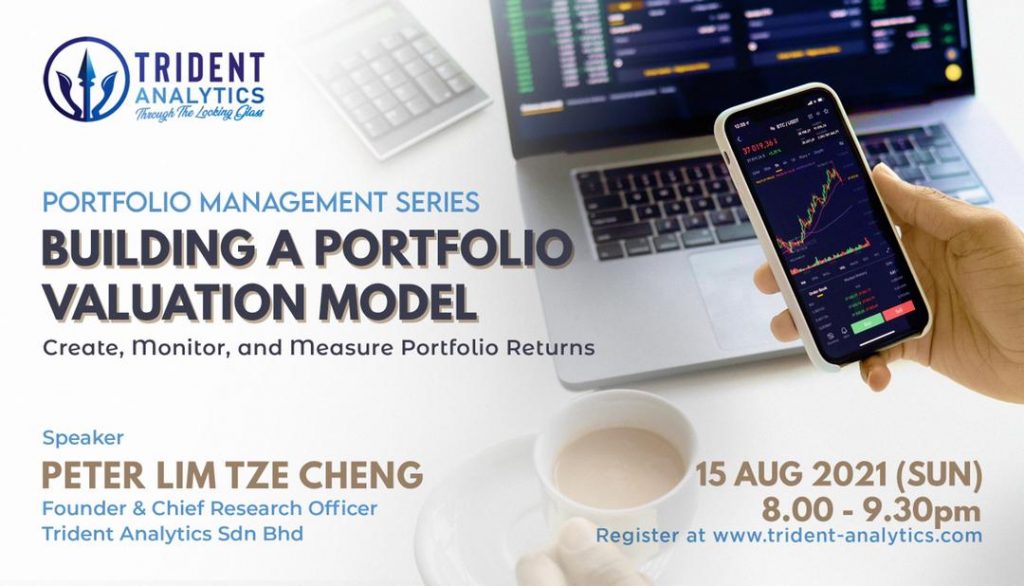 Wondering on the proper method to create your investment model?
In this session, we will be discussing the impact of dividend and interest income on a portfolio, as well as the impact of trading of Rights entitlement on the portfolio.
This session was held on Sunday, 15 August 2021, 8.00-9.30pm, virtually.
Hidden Premium Content!
Subscribe / Login to Unlock the Content!
Speaker: Peter Lim Tze Cheng
---
If you are not currently a subscriber of this session, you can view this through
RM 2088
Premium Content!
Unlimited access for 12 months, and save RM504!
Rate of PMS session

General public: RM216 (Live with 6 days replay)
Panoramic View annual subscribers: RM150 (Live with unlimited replay)
Post-Event: RM50 (7 days replay)

***PMS EP1 will be free for Panaromic View Annual Plan subscribers.