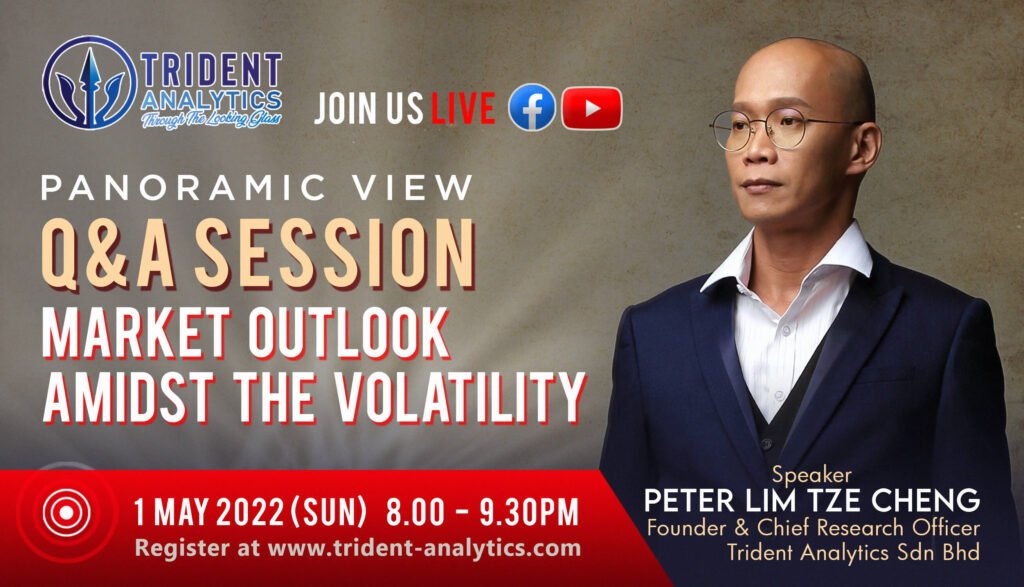 The Panoramic View is a monthly sharing of our views on the major events that affect business and markets, and what lies ahead. The purpose is to empower investors through knowledge, rather than enslaving investors through reliance on stock tips.
The sessions will be held on this coming Sunday, 1st of May 2022, from 8.00 pm to 9.30 pm, virtually.
Coming Soon!
This content is to be updated after the live. You may purchase now to join the live session later.
Speaker: Peter Lim Tze Cheng (Trident-Analytics)
If you are not currently a subscriber, you can view this through
RM 2088
Premium Content!
Unlimited access for 12 months, and save RM504!