The State of the Resin and Malaysian Plastic Film Industry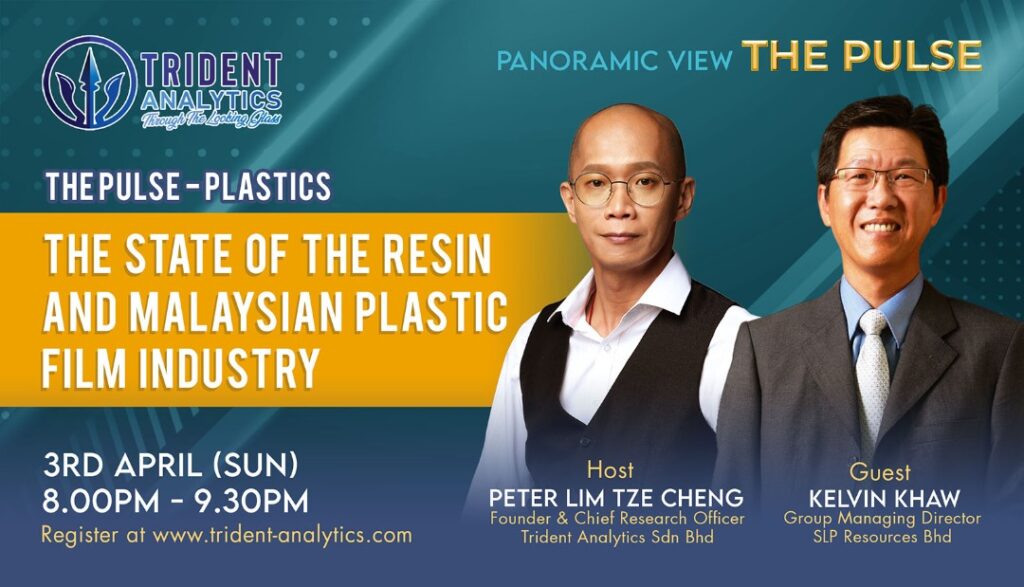 The Panoramic View – The Pulse, a new series by Peter together with Kelvin Khaw, the influential industry leader as guest. Talk in deep about the respective industry, uncover more insider details!
The sessions will be held on this coming Sunday, 3rd April 2022, from 8.00 pm to 9.30 pm, virtually.
Coming Soon!
This content is to be updated after the live. You may purchase now to join the live session later.
Speaker: Peter Lim Tze Cheng (Trident-Analytics)
Guest: Kelvin Khaw (SLP Resources Bhd)
If you are not currently a subscriber, you can view this through
RM 2088
Premium Content!
Unlimited access for 12 months, and save RM504!
RM 50
Replay PV The Pulse for 7 days